Continuation of an interview with Gao Shusan at the Berliner Fahrradschau, a bicycle lifestyle show. As a co-founder of a startup called WKUP URBAN CYCLING he is busy designing minimalist bicycles.
When can we buy your bicycles here in Germany?
Since the online sale for Europeans would cause excessive costs due to high shipping costs, we are currently on the look-out for a local retailer. That's also a reason why we are here at this fair. I really hope that we can solve this proplem as soon as possible, but honestly, it will take us a while. The good thing with this is – the more time passes, the more tests our product will undergo. And when it will ultimately be sold in Germany, our bikes will be even more optimized and durable. This is very important for us as a startup. You should not mess up with your first product.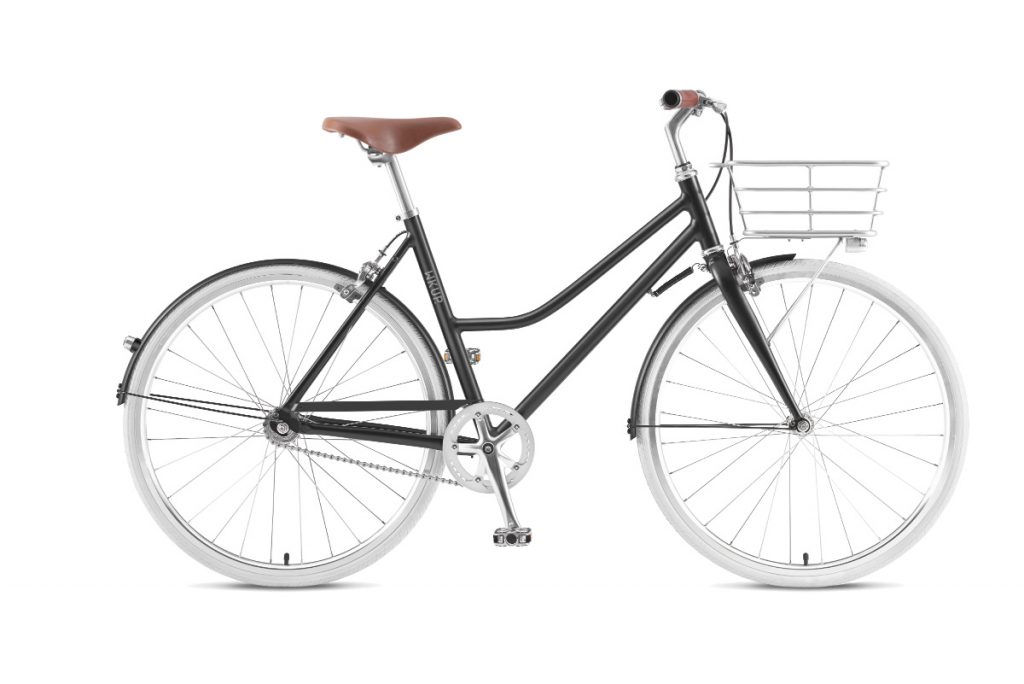 Are your bicycles rather for the Chinese market or the European?
Concerning the design of a bicycle, I think there are not many differences between Europe and Asia. Of course, people have different sizes and for people in Germany we must provide a larger frame while they must be flat in Asia. Look at Tokyo bikes, a very interesting brand.
Universal Fahrrad-Handyhalterung
You know, Tokyo bikes are quite small as it is targeted for Japanese customers, but by far more interesting is the overarching concept. "Tokyo Slow" is their trademark and so it reflects the character of the city of Tokyo. Our bicycle is from Shanghai, a vibrant, fast, still-developing city. We want our bicycles to have this modernity. Therefore, it should not look as relaxed as the Tokyo Bike, and not as colorful and thin neither. Our colors are kept simple and clean. Ee also ride faster, so it is easier due to the aluminum construction and therefore very modern. However, we did not want to move too far away from the classic Bicycle design. A bicycle is a very simple thing, and we did not want to lose this. So, we try to express the character of Shanghai through our bikes. Even if we adjust the quality and geometry to other countries, this character will remain, and this is exactly what we want to convey to people all around the globe.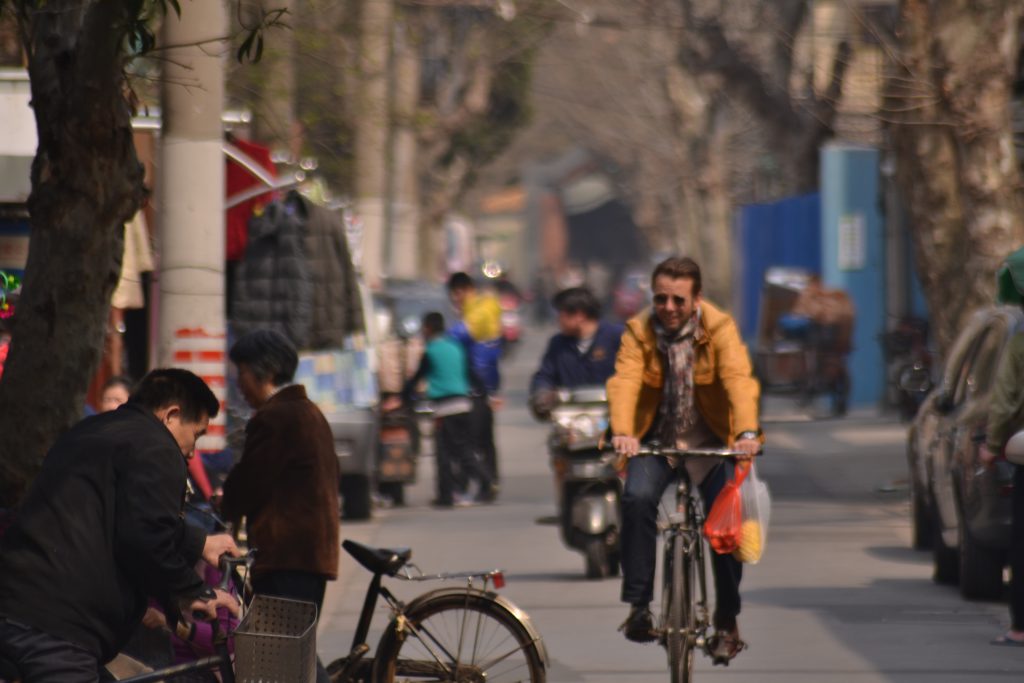 Why bicycles? Architects tend to open their architecture practices usually?
This is related to my childhood. I grew up in Nanjing, the ancient capital of China, where people, just like in Hangzhou, used to love traveling by bicycle. Everywhere you can find these large trees, which protect against the summer heat. Much smaller than Shanghai, you could always get where you wanted very quickly. I always enjoyed cycling as it gave me a sense of freedom. In Berlin, where I later studied from 2008 to 2009, I used to ride a bicycle every day. And I realised that in Berlin and other European cities there was a real cycling culture in contrast to China. There was  no bicycle culture like this in China. Cycling here in Berlin was really understood as a collaborative action. It is such a beautiful culture, so loving, so "pleasing", that it causes people to join this. My idea of designing bicycles began right here in Berlin. This city had a huge impact on me. When I returned to China, I wanted to design a bicycle. You know, people here in China actually love to ride a bicycle. Only the strong air pollution, a problem that is not yet resolved, makes them hesitate doing it. But they love it, and that won't change. Furthermore, urban planning was a thing I devoted plenty of time during my studies. The design of bicycle paths and how to organize them, as an example, played a major role. Yes, there is a strong connection to what I originally learned.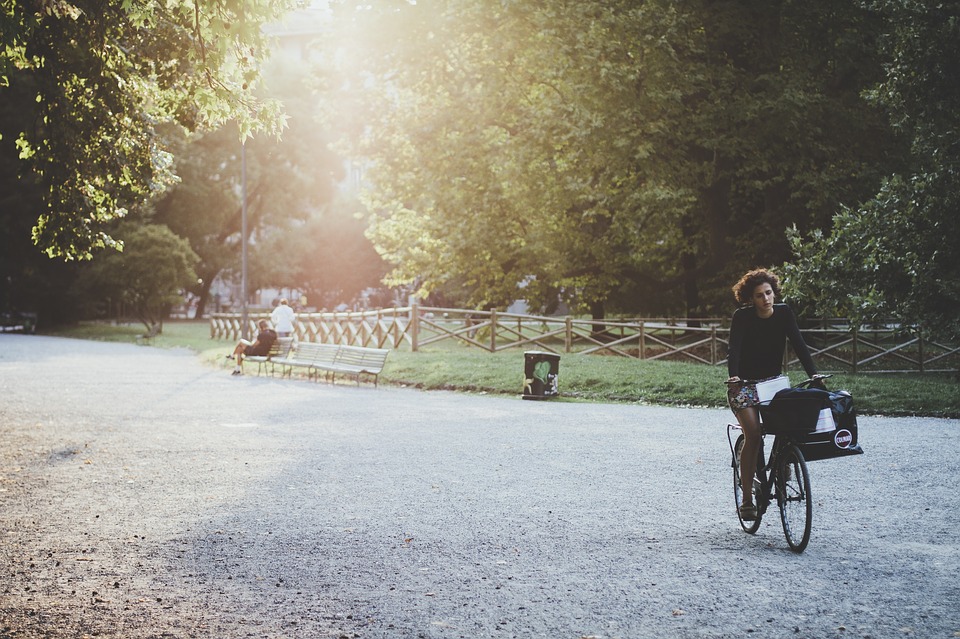 What makes this fair, what makes Berlin so important to you?
I like Berlin a lot as it plays an important role in my life. At first I was here for five months during my bachelor degree at the TU Berlin. Later, during my Master degree, I had another chance to come here for another year in 2008. This really gave me an understanding of this cycling culture, which does not exist in China.
Super-praktisch für Wind und Wetter – Ortlieb Gepäckträgertasche Back-Roller Classic
So, last year a friend told me about this fair in Berlin, an exhibition about bicycle culture, which should be different from other bicycle fairs that are more about technical innovations and high end stuff. I was excited right away and as you can see, this fair is about modern city bicycles, clothing, even food and also anything else that is not very expensive (laughs). In addition to that we are also introducing our new product line and furthermore we also celebrate the first anniversary of our brand. Since so much comes together we thought now is the right time to come here and to  introduce ourselves to European customers. Our goal, of course, is to find a market here and also to see what all the other great brands are doing.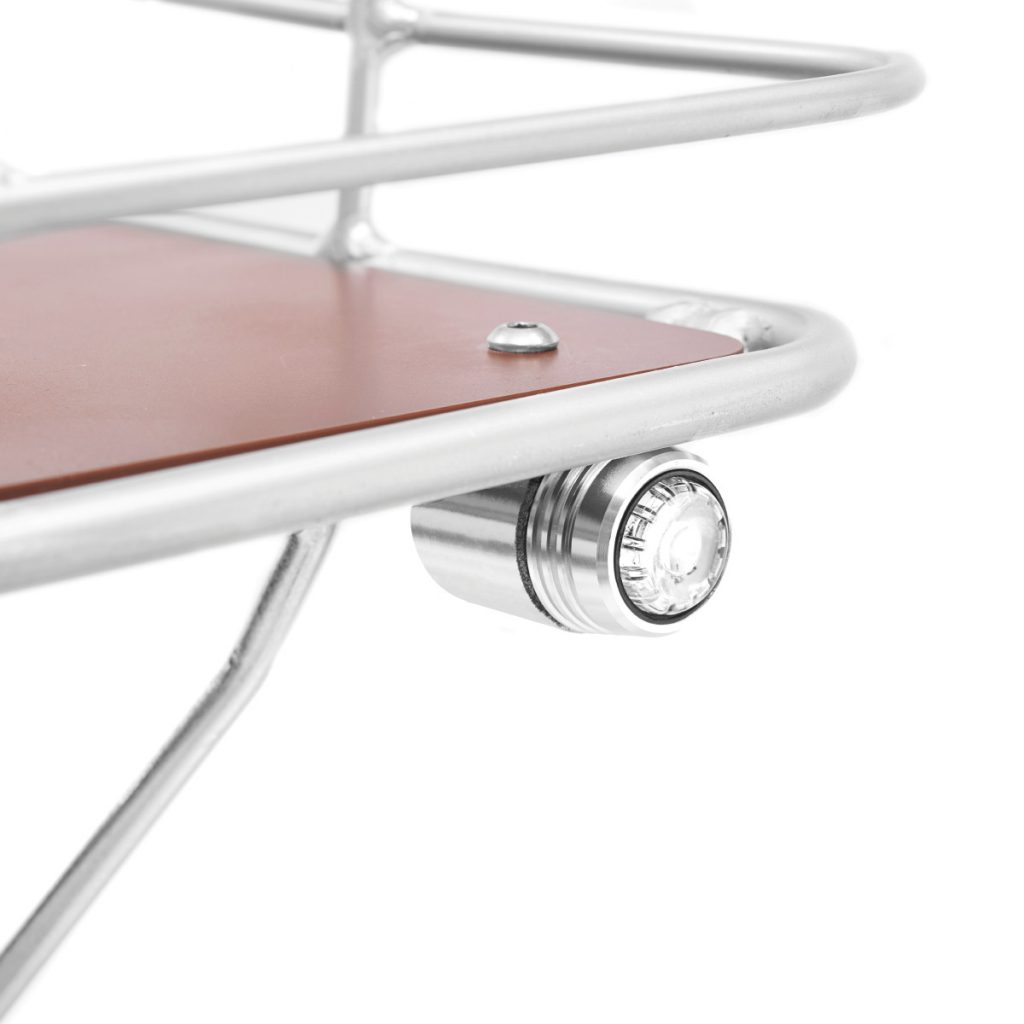 Did you cycle Berlin yet?
I will definitely do so tomorrow as all our bicycles should stay here at the exhibition. But then I'm going to grab two of them and show my wife Berlin.